Junk Food Trio Tattoo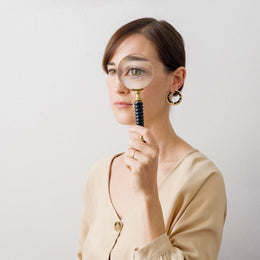 There are times when only junk food will do—treat yourself to our Junk Food Trio Tattly. These designs, by miniature artist Lorraine Loots, are teeny! Wear one as a tiny treasure or wear all three if you're really hungry.
Size: 1.5" x 3"
Tattly tattoos are safe and printed with vegetable-based ink, lasting on average 2-4 days. We suggest placing on oil-free areas where skin does not stretch and keep them clean! Watch our Application Video to become a pro.
Cape Town, South Africa
Lorraine Loots is a miniature painter. To date, she has painted close to 1000 so-called "paintings for ants". They've appeared in books, posters, cities around the world and are now even moonlighting as tattoos. She works from a studio in her backyard in leafy Newlands, Cape Town, where she lives with her husband (Mark), son (Felix), dog (Sunny) and cat (Clawd).
Shipped with love outta Brooklyn, NY.
Free domestic shipping with orders of $40 and up
A note for international customers: Occasionally overseas shipments will take a longer time due to the delivery country's customs. Each customs office is different and Tattly is not responsible for any extra fees or tariffs.
More by Lorraine Loots
Mini Animal Kingdom Tattoo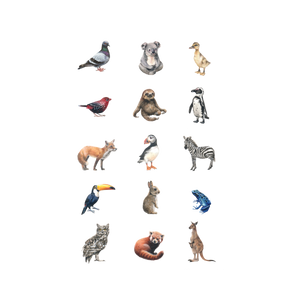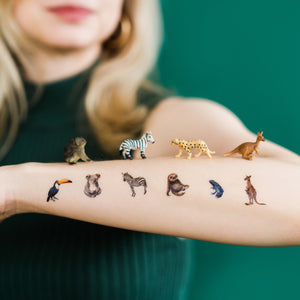 Seaside Circle Tattoo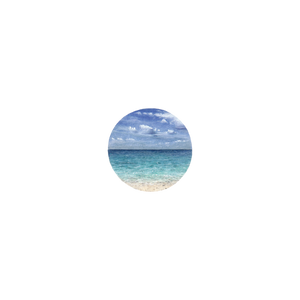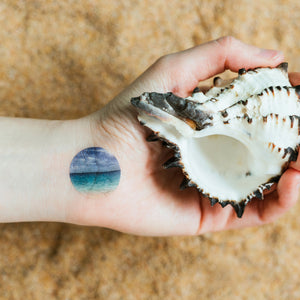 Application
Applying Tattly is SUPER EASY!
1. Skin should be clean, dry and free of makeup, sunscreen or lotions.
2. Remove clear top sheet.
3. Press tattoo, design facing down, onto skin.
4. Hold wet cloth against back of tattoo. Press down and make sure to wet it thoroughly.
5. Wait 30 seconds, then peel off paper backing.
6. Gently rinse image with water for best effect.