Birds & Blossoms Tattoo Set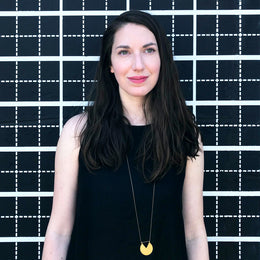 You'll really bloom wearing our Birds & Blossoms Set designed by Jess Phoenix! 
Each set includes 8 Tattoos—2 of each design—and comes packaged in our card stock sleeve with a full-color photo on the front. It also comes with a free single Tattly Sponge! 

Size: Various
Tattly tattoos are safe and printed with vegetable-based ink, lasting on average 2-4 days. We suggest placing on oil-free areas where skin does not stretch and keep them clean! Watch our Application Video to become a pro.
Seattle, WA
Jess Phoenix grew up in Massachusetts, studied illustration at RISD, and eventually moved to Seattle to be a gift and product designer. Several years ago she created her floral pieces as a side project and as a way to explore color. Most of her flowers and leaves are imagined, and act as a vehicle for her to create vibrant color relationships – which she can't get enough of. When she's not creating art, she's probably just petting a cat somewhere. Did you know that you can get stationery, prints, and embroidery patterns of her designs?
Shipped with love outta Brooklyn, NY.
Free domestic shipping with orders of $40 and up
A note for international customers: Occasionally overseas shipments will take a longer time due to the delivery country's customs. Each customs office is different and Tattly is not responsible for any extra fees or tariffs.

Application
Applying Tattly is SUPER EASY!
1. Skin should be clean, dry and free of makeup, sunscreen or lotions.
2. Remove clear top sheet.
3. Press tattoo, design facing down, onto skin.
4. Hold wet cloth against back of tattoo. Press down and make sure to wet it thoroughly.
5. Wait 30 seconds, then peel off paper backing.
6. Gently rinse image with water for best effect.