Huckle & Sally Cat Tattoo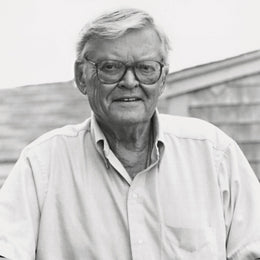 Huckle and Sally Cat are the purr-fect brother and sister duo at the center of most of the comings and goings in the Busy World of Richard Scarry. Share this Pair of tattoos with your brother, your sister, or a friend you think is the cat's pajamas.
Size: 2.5" x 2"
Tattly tattoos are safe and printed with vegetable-based ink, lasting on average 2-4 days. We suggest placing on oil-free areas where skin does not stretch and keep them clean! Watch our Application Video to become a pro.
Boston, MA
Richard Scarry is one of the world's best-loved children's book author and illustrator of our time. Born in Boston, Scary started his career illustrating Little Golden Books such as bestselling titles I Am A Bunny and Rooster Struts. However, Scarry is most known for his large format Best Ever book series that takes place primarily in a fictional town called Busytown, populated by a cast of anthropomorphized characters like Lowly Worm, Huckle Cat, Bananas Gorilla and many more. Richard Scarry, Jr., also an illustrator, carries on his father's legacy today under the name of Huck Scarry.
Be sure to check out Richard Scarry titles, merch, and toys.
Shipped with love outta Brooklyn, NY.
Free domestic shipping with orders of $40 and up
A note for international customers: Occasionally overseas shipments will take a longer time due to the delivery country's customs. Each customs office is different and Tattly is not responsible for any extra fees or tariffs.

Application
Applying Tattly is SUPER EASY!
1. Skin should be clean, dry and free of makeup, sunscreen or lotions.
2. Remove clear top sheet.
3. Press tattoo, design facing down, onto skin.
4. Hold wet cloth against back of tattoo. Press down and make sure to wet it thoroughly.
5. Wait 30 seconds, then peel off paper backing.
6. Gently rinse image with water for best effect.