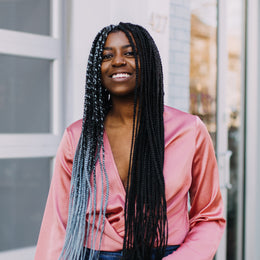 This design is happy to be here, and we are so happy to have it! Embrace joy with Ciara LeRoy's stitched design. 
Size: 2.5" x 2.5"
Tattly tattoos are safe and printed with vegetable-based ink, lasting on average 2-4 days. We suggest placing on oil-free areas where skin does not stretch and keep them clean! Watch our Application Video to become a pro.
Cincinnati, OH
Ciara LeRoy a.k.a Pretty Strange, is a Cincinnati-based independent artist specializing in hand lettering, illustration, murals, and embroidery. In 2017, she started her creative firm Pretty Strange Design, with a mission to make bold, beautiful, and offbeat creations that inject imagination into everyday life.
Her goal is to make work that is well-crafted and aesthetically pleasing, but also deeply thoughtful and socially conscious. She is passionate about connecting art with community development and using creativity to build bridges and explore deeper questions.
Her work has appeared in Insider, Better Homes & Gardens, and PopSugar and some of her past clients include Cosmopolitan, Verizon, Madewell, and Facebook. She also sells her embroidery, art, and more on her etsy!
Shipped with love outta Brooklyn, NY.
Free domestic shipping with orders of $40 and up
A note for international customers: Occasionally overseas shipments will take a longer time due to the delivery country's customs. Each customs office is different and Tattly is not responsible for any extra fees or tariffs.
More by Ciara LeRoy
Rainbow Heart Tattoo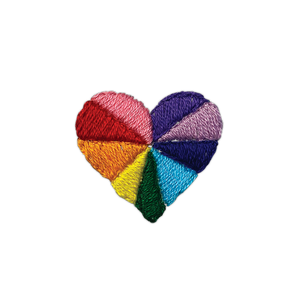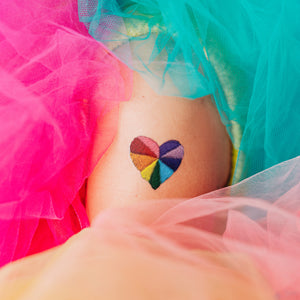 Eye of Glory Tattoo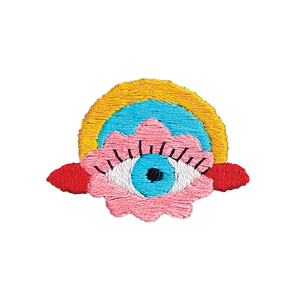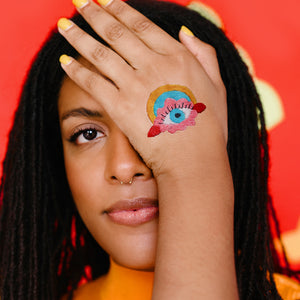 Application
Applying Tattly is SUPER EASY!
1. Skin should be clean, dry and free of makeup, sunscreen or lotions.
2. Remove clear top sheet.
3. Press tattoo, design facing down, onto skin.
4. Hold wet cloth against back of tattoo. Press down and make sure to wet it thoroughly.
5. Wait 30 seconds, then peel off paper backing.
6. Gently rinse image with water for best effect.